Investors

Founded in July 2009, Kurma Partners is a key European player in the financing of Innovation in Healthcare and Biotechnology, from pre-seed to growth capital, notably through Kurma Biofund I, II, and Kurma Diagnostics, as well as via strategic partnerships with prestigious European research and medical institutions.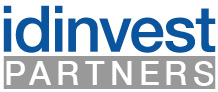 Idinvest Partners, with assets under management of over €5,5 billion, is one of the most active investors in the European mid-market segment. Idinvest Partners has supported over 150 high-tech companies with strong growth potential and has specific expertise in information technologies (Internet/media, software, telecommunications), new energy and environmental technologies, and healthcare (biopharmaceuticals, diagnostics, medical instruments).

Formed in 2013 through the merger of Intercell AG and Vivalis SA, Valneva is a biotechnology company developing, manufacturing and commercializing vaccines. Valneva´s portfolio includes a commercial vaccine for the prevention of Japanese encephalitis (IXIARO® ) and proprietary vaccines in development against Pseudomonas aeruginosa, Clostridium difficile and Lyme borreliosis. A variety of partnerships with leading pharmaceutical companies complement the company's value proposition and include vaccines being developed using Valneva´s innovative and validated technology platforms (EB66® vaccine production cell line, IC31® adjuvant). Valneva is headquartered in Lyon, France, listed on Euronext-Paris and the Vienna stock exchange and operates out of France, Austria and Scotland with approximately 270 employees.